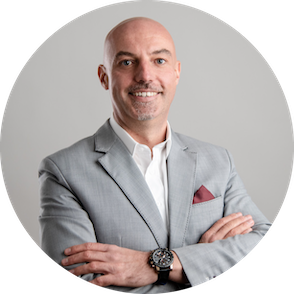 Your Best-of-Breed Digital Procurement Expert
Hi, I'm James…
I help make the complex digital procurement software market simple. My market knowledge stretches over 300 best-of-breed procurement technology solutions.
Whether you're a procurement consultancy or a procuretech startup, I can provide you clarity.
I PROVIDE ADVISORY SERVICES TO
PROCURETECH STARTUPS / SCALEUPS
What Makes Your Customer Tick? 
Helping Pre-Seed Startups to Series B Scaleups
Help with your product design and core features
 Optimise the copy and flow on your website
 Procurement 101 for your product & sales teams
 Make your marketing spend more effective
 LinkedIn content strategy
I HELP CONSULTANCIES UNDERSTAND
THE PROCURETECH LANDSCAPE
Stay On Top Of The Latest Solutions
Your On-Demand Digital Procurement Expert
Outsourced digital procurement expertise
Maximise your in-house team's billable hours
Support on pre-sales work to clients
Retained advisor to your Principals and Partners
Training for your in-house consultants
My Principles
The core pillars of how I deliver value
Plain English: no consultant speak!
Working smarter; being efficient
Procurement tech startups often struggle to convince potential customers to buy their software
I hear you. It's not easy.
Enterprise sales cycles are long. Procurement often doesn't have a budget for technology without taking a begging bowl to the CFO.
But, you've got investors to satisfy. You need enough sales to maintain your runway and avoid cash burn.
Whether you're looking for:
Product consulting through a seasoned procurement professional's eyes;
Clarity on your wider Sales and Marketing strategy;
Or training to help your Product teams understand Procurement's challenges
I can help!
Are you a boutique consultancy and sometimes need to advise clients on procurement software?
Consultancies in the Procurement and Digital Transformation space often need a solid knowledge of the procurement software market.
You're big enough to be considered a reliable partner to your clients. But you're too small to have a full time digital procurement expert on your payroll.
The solution? I will be your trusted, on-demand procurement tech advisor.
Whether you're looking for ad-hoc advice, or a retained expert for pre-sales support and due diligence on solutions providers, I can help you.
Plug the gaps in your market knowledge with me as your independent procuretech guru.
I speak English (native), German (fluent) and Spanish (B1/B2).
I quit my corporate procurement role because I was fed up of spending 50% of my time on "busy work"
Technology can fix this problem. That's my "why"!
Best-of-breed digital procurement has huge potential AND it's more affordable than people think.
How do I know?
I speak to startup CEOs on The Procuretech Podcast. I see software demos every week.
And I run a website of > 320 procurement tech solutions.
What's more, I understand the procurement challenges as a hands-on practitioner. I've been a procurement pro since 2002.
Looking for on-demand advice rather than a package?
Book a one-time consultation below.